So Familylifers looks into 5 things Arsenal fans should know about his family.
1. His mum might be black:
Born to the family of Leslie Rowe (father) and Fiona Rowe (mother), in South London, England. Searches of Emile's mum on the internet shows a picture of a black woman, seeming to be of black ethnicity. Though the young English man is more white than he is black, we can't take away that he might have some African blood in his veins.
Read Also: 7 Things you may not know about Messi's wife (Antonella Roccuzzo)
2. His parents are teachers:
His attitude if walkways trying to learn and improve his game were gotten from the fact that his parents were both teachers in South London schools. According to him in an interview, he confesses that;
"They are both teachers so I've always been willing to learn… I had to try and put my head down in school."
They even ran home lessons during the Convid 19 global lockdown for kids in their houses.
When he was quizzed about the difficulties his headteacher mum, Fiona had organising home-schooling throughout the pandemic, Rowe replied: "Definitely.
"I know how much hard work it is. My mum and dad have always taught me to stay grounded and humble.
3. His dad is a Spurs fan:
Leslie Rowe the father of Emile, has never hidden his allegiance to Tottenham Hotspur even while his son remains an Arsenal player. Even though he has always supported his son, he won't hold back when it came to bantering his son's team either when they finish lower than Spurs or get a good whipping from their North London rivals in white.
"…my dad's a Spurs fan but he's always supported me, I've always come first. There's always a little banter with Spurs in the house."
Read Also: 5 Footballers abandoned by their parents at a young age
4. His mum doesn't want a hyphen on his name:
Emile Smith Rowe has long been perplexed as to why his name is spelt the way it is.
Many journalists, let alone fans waxing lyrical about the wonder kid on social media, have been taken off guard by his double-barrelled surname's odd lack of a hyphen.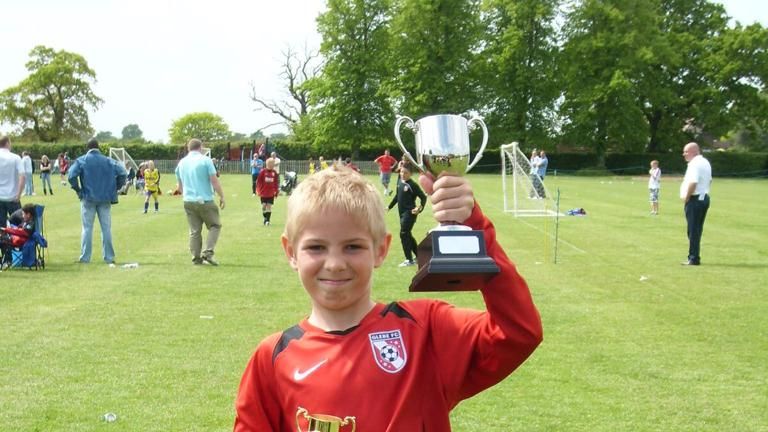 In an interview he states: "I'm not too bothered by it, to be honest. I actually kind of like it, even though my mum is fuming! She doesn't like it when people put it in.
"I haven't really asked why there is no hyphen. She's just said it's not meant to be there. I'm not too sure. It is what it is. I don't mind!"
5. He doesn't miss Christmas with his family:
The Arsenal number 10 comes from a family where respect, humility and hard work is the watchword. Every Christmas, while many footballers all around the world spend their time in the cities of the world, clubbing, partying and so on, the young Smith makes sure to spend time with his family and the little kids at his mother's home lessons.
"All the kids at her school know that I play for Arsenal. When everything is over, it'll be great to go and see them. It's always something I wanted to do."